Fort Worth is a city full of surprises. In the past, Fort Worth was often overlooked in discussions regarding Texas' top cities. Not altogether surprising, considering the likes of Houston, San Antonio, Dallas, and Austin rank fourth, seventh, ninth, and eleventh, respectively, in the list of largest U.S. cities. Rest assured, people are no longer looking past this dynamic southwestern city.

For starters, Fort Worth now ranks as the 12th largest city in the nation, according to the latest 2021 estimates from the U.S. Census Bureau. Fueling the population boom is an influx of young professionals. However, what makes this one-time army post and longtime center of the Texas cattle industry such a desirable and sought-after place to call home, particularly for those just starting out or finding a rhythm with their still-young careers?

Luckily, there are five specific reasons we can point to answer that question. Let's explore the five things young professionals love about Fort Worth.
1. Reasonable cost of living
A decent cost of living is a high priority for young professionals looking to find early success in their careers. Even when buying luxury, an area with amenable living expenses ensures that an upscale lifestyle is far more enjoyable. When compared with the major cities in Texas and those elsewhere in the U.S., your buying power is far greater in Fort Worth.

In terms of the overall cost of living, if you're coming from either coast, it's no comparison — Fort Worth is a considerably cheaper place to call home. Everything from housing and transportation to food and healthcare is much less expensive — anywhere from 50% to more than 60% cheaper to live in Fort Worth than major coastal hubs. While that's expected between a coastal and middle of the country lifestyle, Fort Worth is also the most financially attractive big city in Texas. In Dallas, the cost of living is 15% higher. Housing (31%), food (8%), and healthcare (6%) are all lower in Fort Worth.

The story is similar, if somewhat more comparable, between Fort Worth and Austin. For example, the cost of living in the state capital is just 7% higher, with food being equal and healthcare slightly cheaper in Fort Worth. The big difference is that housing is 20% more expensive in Austin than in Fort Worth. While Dallas and Austin grab all the headlines as being hot real estate markets, those relocating west of Interstate 35 reap the rewards of less expensive housing.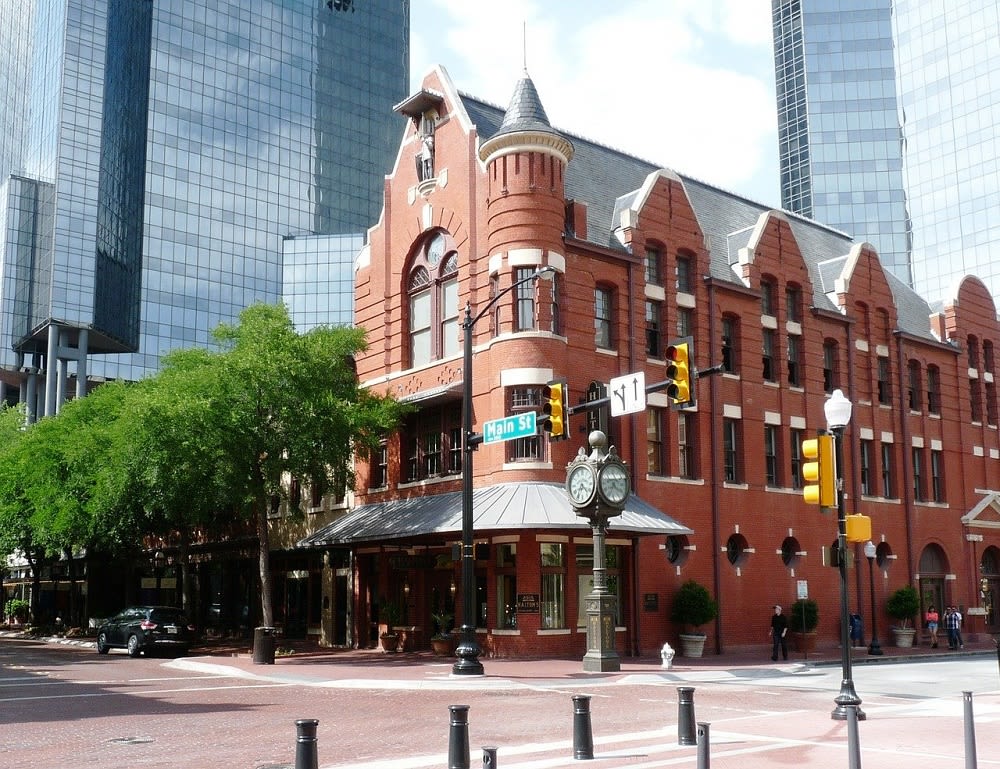 2. Eclectic dining, bar, and entertainment scene
Arguably, the most underrated aspect of living in Fort Worth is its dining and entertainment scene. It's not simply the abundance of food and drink options available, which all of North Texas is well-known for, but the sheer variety of it all. Of course, the city is populated with all manner of steakhouses and barbeque joints. You'd expect nothing less for a place nicknamed Cowtown and the center of the state's cattle industry for many years. As one would surmise, there's a vast offering of authentic Mexican and Tex-Mex cuisine.

However, that's only the beginning. As the last major stop before the western U.S. truly begins, Fort Worth attracts numerous transplants and ex-pats from across the globe. They bring with them their own version of home. Barbeque has a heavy presence here, as does all manner of comfort foods from the south.

There's a good chance you'll find a far more authentic Philly cheesesteak here than you would in actual Philly. Should you want Thai, Chinese, or Sushi that tastes as if it came straight across the Pacific, you'll find it here, too.

Speaking of variety, Fort Worth's nightlife is the definition of it. Downtown features Sundance Square, which is known as the heartbeat of the city. Immensely walkable, the 35-square block entertainment district features shops, restaurants, bars, and indoor and outdoor venues hosting theater, festivals, and live music.

Although for the best Fort Worth live music, Billy Bob's Texas in the Fort Worth Stockyards National Historic District is a favorite for residents and visitors of all ages. In addition to the world's largest honky-tonk, the Stockyards also features shops, restaurants, and a trip back in time to Fort Worth's western, hardscrabble past.
3. Culturally rich destination
Its western roots are just one side of the cultural equation. Young professionals, and really, all professionals, love a city with an eye for art and culture and the finer things in life.

Fort Worth is home to the Amon Carter Museum of American Art, designed by Philip Johnson, the Kimbell Art Museum, with an extension designed by Renzo Piano, and the Modern Art Museum of Fort Worth, designed by Tadao Ando. That's all in addition to the Fort Worth Museum of Science and History and a handful of other smaller institutions dedicated to western art and lifestyle. Notable among these is the National Cowgirl Museum and Hall of Fame.

Fort Worth is also home to the renowned Bass Performance Hall, which plays host to the Van Cliburn International Piano Competition every four years. Education plays a role in shaping the city, too. Texas Christian University (TCU), Texas Wesleyan, Texas A&M University School of Law, and the University of North Texas Health Science Center inspire a college vibe across much of the area.

The city also embraces its natural aesthetics. Less built up than other major population centers in the Metroplex, there's a lot of space to get out and relax, including approximately 12,000-acres of parkland and a 3,600-acre preserve. Notable parks and outdoor spaces include the Fort Worth Water Gardens, Heritage Park Plaza, the Fort Worth Zoo (considered one of the best in the country), and the Fort Worth Botanical Gardens.
4. It's perfect for any season of your life
Fort Worth is one of those rare cities where regardless of your age — early 20s, late 20s, or your 30s, 40s, or 50s — there's something here for you. As we've covered already, young professionals, in particular, find a wealth of activities to satisfy their every whim. Fort Worth is also a land of opportunity.

Fort Worth is a place for singles to see and be seen and settle comfortably into a professional career, with considerably less stress than more widely known urban centers. Young families, or those hoping to start one, appreciate the low cost of living, outstanding housing, abundant green spaces, great schools, and massive business opportunities.

In fact, those opportunities are a primary draw for young professionals of all backgrounds. Home to legacy companies such as American Airlines, Bell Flight, and BNSF Railway, Fort Worth is also a top spot for innovation and entrepreneurship. WalletHub ranks the city as the ninth best place in the country to start a business. The DFW Metroplex as a whole possesses the nation's top labor market.
Considering its proximity to DFW Airport (more on the below), Fort Worth is also a major center for international business. In terms of people and goods and services coming in and out of the city, it's an active hive of business growth. Great news for those establishing their careers here who want to make an impact now while laying the foundation for a strong future.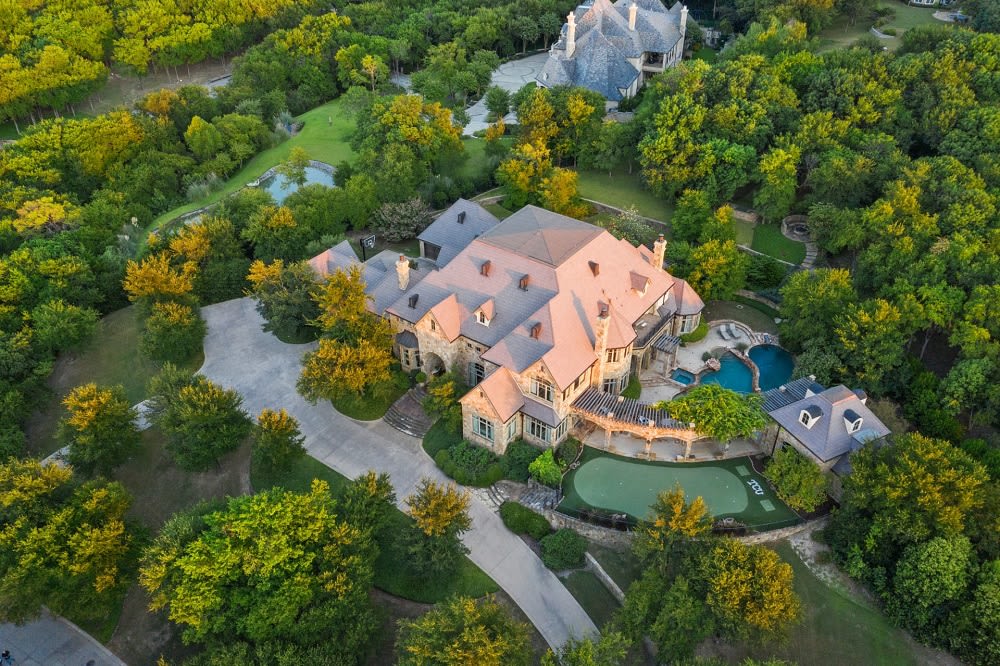 5. Unparalleled location
Finally, as part of the magnetic Dallas-Fort Worth (DFW) Metroplex (larger than Connecticut and Rhode Island combined), Fort Worth is situated at the far western edge of the region. "Where the west begins" is a common refrain ascribed to the city, but it's something of a misnomer.

Far from an outpost, downtown Fort Worth and downtown Dallas sit 32 miles and a 45-minute drive apart. DFW Airport, the fourth busiest in the nation, is less than a 30-minute drive from Sundance Square. Arlington, the third-largest city in the region (and seventh-largest in the state) — home to the Dallas Cowboys, Texas Rangers, and the original Six Flags (Over Texas) amusement park — is even closer. For those seeking a road trip, Austin and the Texas Hill Country is less than three hours away via Interstate 35W.

More than a prime jumping-off point for travel, Fort Worth's location offers another distinct advantage. Though it may be one of the country's biggest cities (and growing), its location within the larger DFW Metroplex allows it to maintain a more intimate, small-town feel. There is a decidedly less hectic, more relaxed vibe to the proceedings in Fort Worth than the always-on atmosphere of Dallas — or Austin or Houston. It's also greener, more wild and outdoorsy, and less plugged into the rigors of the corporate lifestyle, and more in tune with what young professionals are seeking: independence.

Ready to explore the best of Fort Worth real estate? Contact the John Zimmerman Group today to start your home buying or selling journey. From Montserrat real estate to La Cantera or Eagle Mountain homes for sale, allowing John and his team's years of experience and expertise to be your guide to the Fort Worth luxury real estate market.