The beginnings of Fort Worth can be traced back to 1849, where the area was originally settled as an army outpost along the Trinity River. Fort Worth was one of the eight forts assigned to protect settlers from attacks on the frontier.

Since its humble beginnings, this Cowtown has continued to flourish into one of the biggest and most prosperous cities in the entire state. Today, it is proud to offer residents a wide assortment of restaurants, entertainment options, art and culture, a bustling downtown, and close access to the outdoors. It's these reasons — and more — that have contributed to the population growth and made Fort Worth an excellent city to pursue real estate investment.

Read on to learn eight reasons Fort Worth real estate is a great investment.
1. Population growth
For years, Fort Worth was overlooked by its larger-than-life neighbor, Dallas. However, now the city is finally coming on its own and attracting more people. Fort Worth's population of 812,238 ranks No. 21 in the United States. North Texas has been witnessing a high population growth over the past decade. This trend is predicted to continue as more and more individuals are expected to make North Texas their home. By one estimate, Fort Worth's population is expected to be 1.2 million in 2030. That would represent growth of close to 50 percent compared with 2014.

In recent years, Fort Worth has experienced a spike in population growth, officially making it the 12th-largest city in the country. In 2020, the city had a population of 927,720, which was a dramatic increase from 179,000 people in 2010. That means that, outside of Seattle, Fort Worth has had the highest percentage increase of any American city. Additionally, Texas ranks third in the nation in people moving to the state from elsewhere. This results in a continued and increased demand for all types of housing.
2. Robust economy
Forbes Magazine recently ranked Fort Worth as No. 4 on its Best Big Cities for Jobs list in 2017 and 2018. North Texas is proud to boast one of the most diverse professional markets in the country. Needless to say, this makes it a highly sought-after city to buy real estate!

Fort Worth/Dallas is home to a number of industry giants, ranging from Toyota, Boeing, State Farm, and more. These industries have continued to make significant investments in North Texas, which is bringing more and more working professionals to the area.

And those aren't the only industries that are responsible for contributing to the growth of the economy. Fort Worth is experiencing growth in all industries. The Fort Worth Chamber of Commerce explains that there are a number of reasons that the economy is booming, starting with businesses seeking regions and communities that offer ample land, a centralized location, limited regulatory restrictions, a low cost of living, and a high quality of life — all of which can be found in Fort Worth.
3. Reasonable real estate prices
The COVID-19 pandemic has affected relatively every aspect of our normal lives, including real estate. Interest rates reached an all-time low during the pandemic, which prompted more individuals to purchase homes or rental properties.

Although interest rates are slowly starting to creep up, people are still able to buy homes. In Texas, the costs of real estate are much more reasonable in comparison to the real estate markets in other parts of the country, such as the West Coast or Colorado or larger regions on the East Coast. North Texas investors are able to get bigger homes in Dallas/Fort Worth for the same price that they would pay for smaller properties elsewhere.

According to Redfin, in May 2021, Fort Worth home prices were up 24.4% compared to last year. They are selling for a median price of $292,000 and are expected to be on the market for only 16 days, as compared to 30 days last year. The Fort Worth housing market also has a Redfin complete score of 77 out of 100. This means that the market is very competitive, with many homes receiving multiple offers and some with waived contingencies.
4. Low cost of living
And while we're talking about real estate prices, an additional reason that Fort Worth is attracting newcomers is the low cost of living. According to Salary.com, the cost of living here has increased by 2.2% from a year ago. The largest increases were found in transportation, food, and housing. However, despite this minor raise, the cost of living in Fort Worth is still 3.3 percent lower than the national average. Fort Worth's housing expenses are 5% lower, grocery prices are 7% lower and healthcare is 2% lower than the national average. Needless to say, the low cost of living is just another reason that is attracting more people to this North Texas city.
5. Central location
One of the perks of living in Fort Worth is the central location, as well as the reliable and reasonable suburb-to-city commutes. This makes it a great option for individuals who want the convenience and accessibility of working in a large city but prefer to reside or raise their families in a more laid-back and suburban environment. It's also this reason that makes Fort Worth an excellent place to invest in real estate.

Although you can expect to spend some time in traffic, DFW offers residents a relatively smooth overall transit infrastructure. In fact, there are several large-scale projects in the works that will help ease some of the strain that is expected from new movers. Without traffic, you're a short 30-minute drive to just about anything you might want to do. From professional sports teams to family-friendly theme parks to a plethora of museums, Fort Worth has plenty to offer its lucky residents.
6. Top-notch education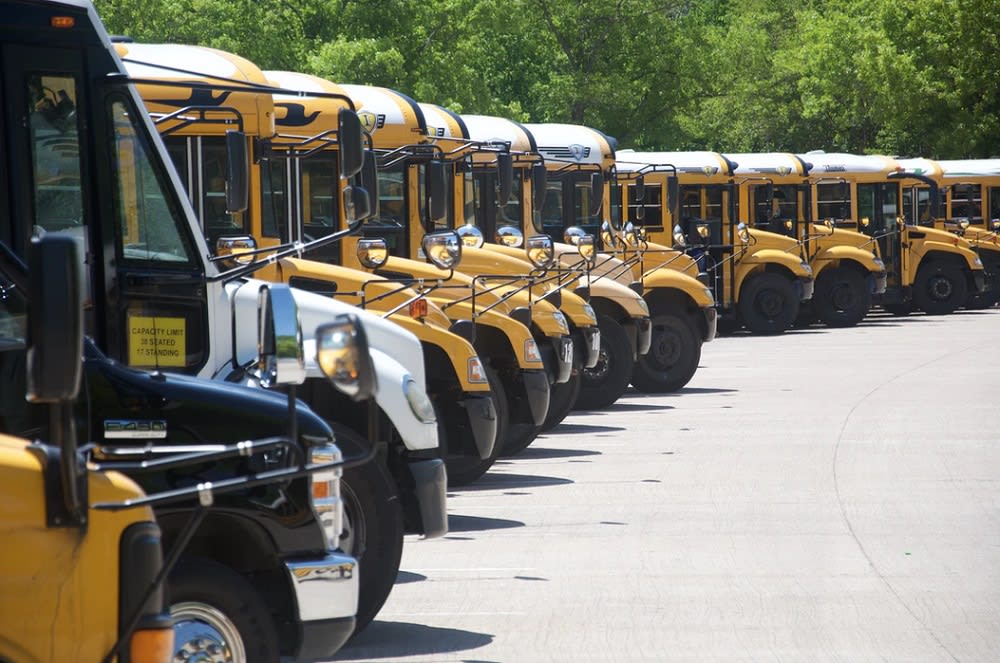 Fort Worth is becoming an increasingly popular place to raise a family, which makes it a great place to invest in real estate. It is home to a number of top-notch educational institutions as well as universities. Some of the best school districts in Dallas/Fort Worth include Carroll ISD, Highland Park ISD, Lovejoy ISD, and Coppell ISD. In the 2020 Best School Districts DFW analysis, these four districts claimed the top four of the best school districts for the fourth year in a row. Carroll ISD ranked in first place and boasts an academic performance score of 10 and an academic performance index of 96.4, beating out the second-place school by nearly two points.

When it comes to secondary education, there are three four-year colleges within the Fort Worth city limits and 19 four-year colleges within a 50-mile radius. Needless to say, Fort Worth is a great place to raise your children, and rest assured they're getting the best education around.
7. Access to the great outdoors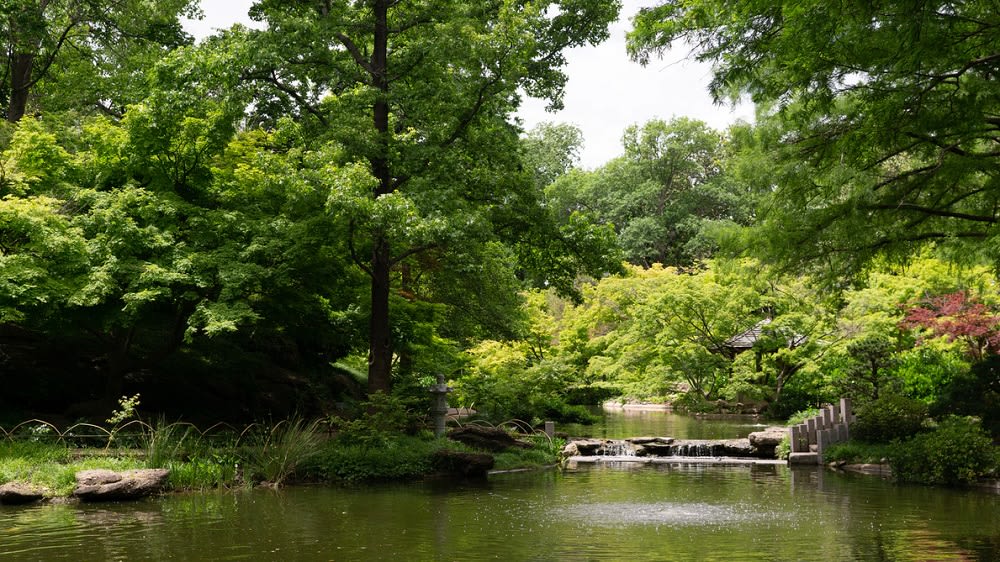 Fort Worth Botanic Garden
Throughout the duration of the pandemic, more and more individuals are starting to recognize the importance of being close to nature. Thankfully, there's plenty of opportunities to do so in Fort Worth, which is bringing more people to the area. Fort Worth residents enjoy spending time outdoors pursuing a variety of recreational activities. Locals and visitors alike take advantage of the city's plethora of green spaces and parks. Additionally, Trinity River boasts more than 100 miles of trails for biking or jogging and 20 miles of hiking trails that are ready to be explored.

The Fort Worth Botanic Garden is another great spot to enjoy a sunny afternoon. Established in 1934, this garden features an idyllic Rose Garden and a tranquil Japanese Garden. Regardless of whether you enjoy jogging, biking or hiking, Fort Worth is the perfect place for any outdoor enthusiast.
8. Low inventory and rental rates increasing
Forbes Magazine recently called Fort Worth one of the best cities for rental property owners in Texas. The average rent in Cowtown has increased significantly compared to March 2020. According to RentCafe, rent increased in Fort Worth by 6 percent, reaching a median rent of $1,209.

There is a high demand for rental properties in the greater Dallas/Fort Worth area. Between the low inventory and the increase in rental rates, it's easy to understand why Fort Worth is an optimal option for real estate investment.

If you are looking to invest in Fort Worth real estate, contact John Zimmerman today. As one of the most sought-after Fort Worth real estate agents, John serves a wide range of neighborhoods. Whether you are looking for a short-term rental or a forever home, John and his team can walk you through the process from start to finish and help you find a place that's right for you.