If you've been keeping up with real estate lately, you've probably heard that it's a
seller's market
right now. As a result of the pandemic, many people decided they wanted to move to a new area, with most homeowners seeking a
more rural place
to settle down. Because there was such a high demand for homes, the market became incredibly favorable to sellers.
However, just because the market is favorable, that doesn't mean that you can plop a "For Sale" sign on the lawn and sell on your own. An expert real estate agent will streamline the selling process and ensure you don't settle for less. If you're listing your charming home in the Fort Worth area, your agent is a vital resource, whether you're selling Rivercrest or Montserrat real estate.
What is a seller's market?
A
seller's market
arises when there are more buyers than homes available on the market. In other words, the demand is greater than the supply. In this scenario, buyers are willing to pay more and faster. This often leads to multiple offers on each home.
If you're a seller in the market right now, you've probably noticed that homes are quickly snatched up, often over the asking price, sometimes within a week or less of listing. However, you've probably not considered that this intense competition will complicate the process of reviewing offers and making the correct decision. That's why it's essential to have a real estate agent on your side who can help you navigate the influx of offers.
How real estate agents can help
Real estate agents bring several skills to the table:
performing a comparative market analysis

staging your home effectively

marketing your home to the right audience

helping you choose the perfect buyer

handling all legalities in a smooth and efficient manner
Let's dive into each of these benefits below to understand why you need a trusted agent to guide you through the selling process.
1. Performing a comparative market analysis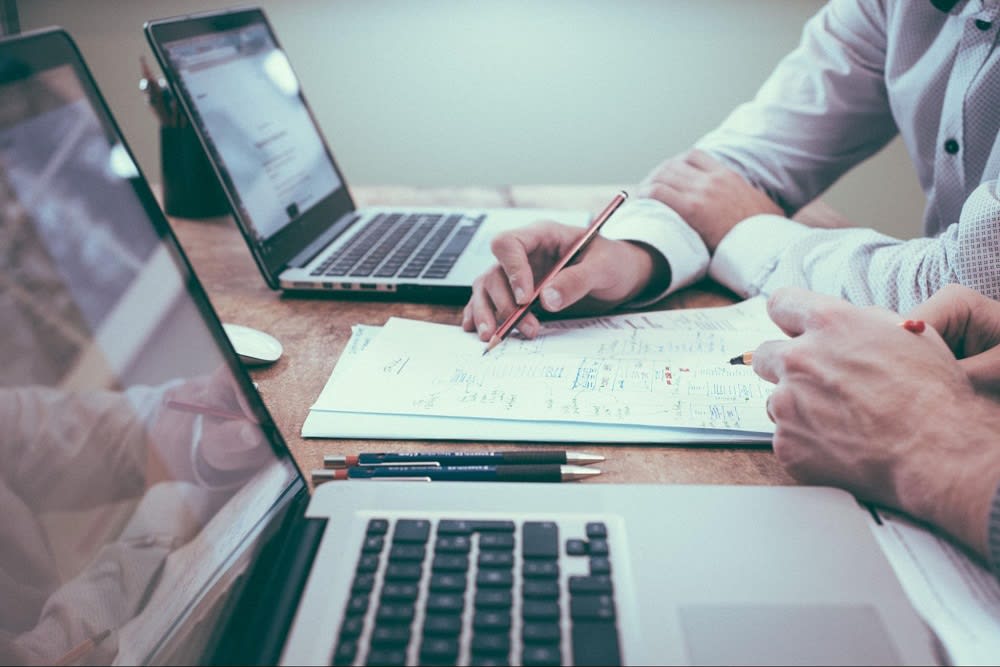 Photo Courtesy of Unsplash
You want to ensure that your home is priced competitively because if you list your home too high or too low, you'll find yourself mismatched with buyers. Your real estate agent will perform a
comparative market analysis
(CMA) that evaluates how much your home is worth to determine an appropriate list price. This estimate will be based on the sale price of other homes with similar features and square footage in your area. Many agents will have actually seen these comparable homes, whether they just sold them or walked through them with clients before an offer was made. With that firsthand knowledge, they can more efficiently help you determine the right price for your home.
2. Staging your home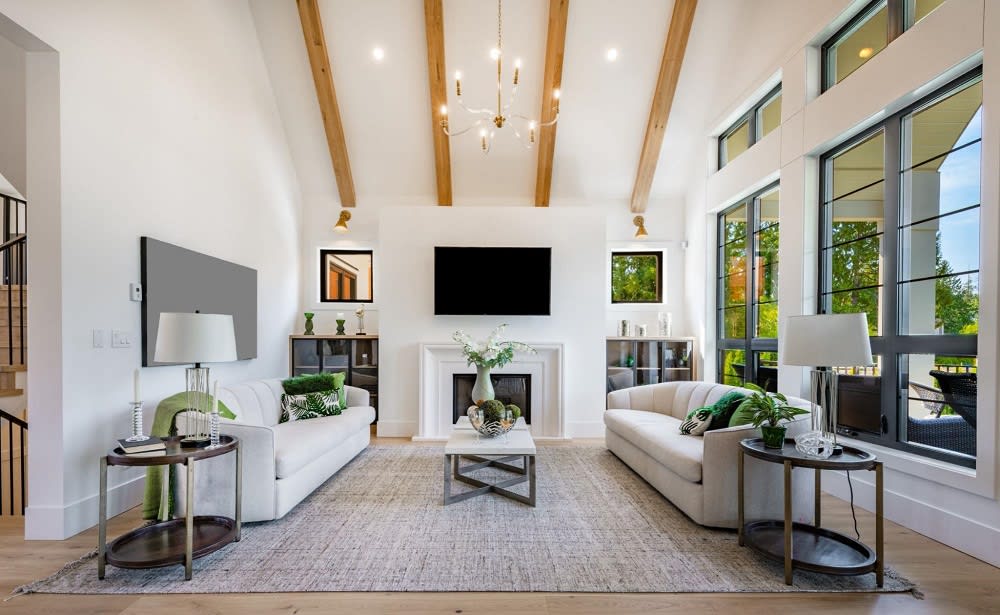 Photo Courtesy of Shutterstock
The benefits of
staging your home
are numerous, even in a seller's market. Granted, you will probably get offers on your already stunning home even if you don't stage it, but if you take the time to make it look its very best, you're likely to get more (and better) offers.
Staging allows buyers to see the true potential of a space and lets them envision their own lives within these walls. Effective staging uses intentional design elements, furniture placement, coordinated decor, and proper lighting to create a welcoming, warm atmosphere. Instead of seeing empty rooms or clutter, prospective buyers will walk into a well-designed home that accents all its best features with gorgeous, professional furnishings and style concepts.
Staging is sure to get you higher offers and more interest from buyers who are actually serious about your home. A real estate agent will have the connections with staging professionals in the area who will help your home put its best foot forward.
3. Marketing your home
Every market is different, and a good real estate agent will be familiar with the ins and outs of your particular location, down to the neighborhood. They will know what your buyers are intrigued by and what features lead to higher offers. Because your home has so many impressive characteristics, it's crucial to market each of them effectively so that buyers take notice. From well-lit, beautiful photographs to well-written descriptions for online listings, marketing your home effectively will lead to a more successful sale.
4. Choosing a buyer
In such a competitive market, choosing a buyer can be challenging and complex when multiple offers are coming in. While you might be tempted to simply go with the highest offer you see, there are a lot more factors that go into accepting the right one.
Your real estate agent will advise you on assessing the buyer's credit score, loan history, and other relevant factors about their offer. They will review any contingencies or waivers within the buyer's offer so that you can make an informed decision.
5. Closing the deal legally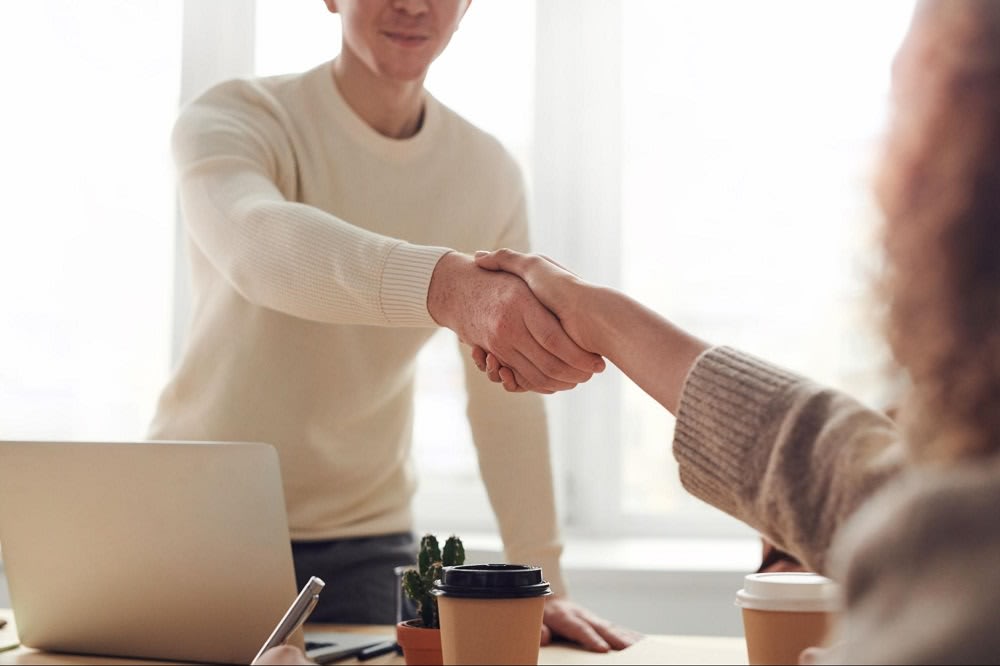 Photo Courtesy of Pexels
A real estate transaction is full of legal terms and contracts to sign, and there are a lot of steps in the process that may not be clear at first glance. Hiring a real estate agent is incredibly valuable for navigating the legal waters and understanding what you are signing.
Finding the right Fort Worth real estate team
When it comes to choosing the right real estate team to help you with your transaction, it's vital that you keep a few things in mind. Your real estate agents should:
Know the area so that they can help you market appropriately.

Have years of experience closing real estate sales so that they can help you legally manage the transaction.

Know buyers in the area who would be a perfect fit for your Fort Worth home.
In addition, you want real estate agents who are respectful, passionate about getting you the highest offers, and easy to work with. You want a professional who will answer your call whenever and wherever.
The
John Zimmerman Group
is dedicated to making clients happy. Each
agent
that works with John Zimmerman is passionate about using innovative new strategies to help clients sell their Fort Worth real estate in record time. They will help you navigate the transaction smoothly, market your home to the buyers they know best, and choose the perfect offer in this wild seller's market.
Don't hesitate to
reach out
today for help selling your Fort Worth home quickly, efficiently, and successfully.
*Header photo courtesy of Shutterstock