It is no secret that the Fort Worth area in North Texas is one of the fastest-growing areas in America. In fact, the greater Dallas-Fort Worth metropolitan area adds about 250 residents per day. Known for its friendly residents, world-class dining, happening live music scene, and first-rate dining options, Fort Worth has an incredible amount to offer its residents. Perhaps you are looking to relocate to the Fort Worth area to find out what so many other Americans find appealing. If so, be sure to make the first item on your checklist to find the perfect realtor in the Fort Worth area. If you are looking for a handful of reasons to justify this decision, look no further than the below list of why hiring a Fort Worth real estate agent will be the best foot forward in making your move. 
Quirks of the Fort Worth Market
First and foremost, your Fort Worth real estate will be able to give you insight into some of the unique aspects of the market. For example, being that the Fort Worth area is growing at an incredible rate, this is undoubtedly a seller's market. This means that having a trusted lawyer on your side will help you navigate this potentially tricky market where many home purchases end up in bidding wars. In fact, 98% of North Texas homes sold above asking price in 2020. Furthermore, a shortage of available homes in combination with relatively low interest rates and rising home prices means that your realtor can help you understand exactly when to initially purchase or upgrade your home. In fact, the importance of these low mortgage rates cannot be emphasized enough. According to Forbes, most real estate agents agree that low mortgage rates were driving the demand in recent years. And, if the mortgage rates stay low as predicted, the coming years will be no different. To sum it up, if you are considering a move to the Fort Worth area, hiring a realtor that specializes in the Fort Worth area will set you up for success in securing your dream home. 
Shifting Trends within Fort Worth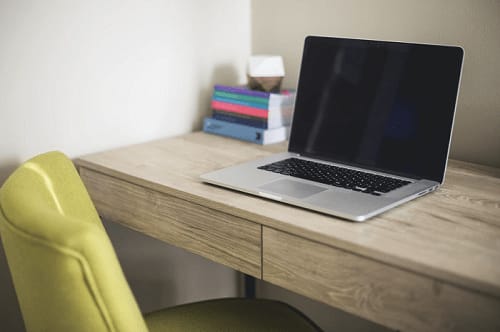 Next, your Fort Worth real estate agent will be able to help you spot the cues that trends are shifting within the real estate market. While the nation settles into the realities of what post-pandemic life will look like, it cannot be understated how much this will affect homeowners and the real estate market. For example, the shift toward most companies allowing and encouraging remote work will have a significant impact on the way that people buy and sell homes. Additionally, many city-dwellers are leaving the hustle and bustle of downtown areas in search of more space. With the remote working trend expected to continue, homeowners are no longer tied to one place or even one zip code. Furthermore, the fact that many people will be working from their homes well into the future means that design trends within homes themselves are changing. Since home offices are becoming permanent offices, interior design trends have shifted towards bright, uplifting spaces that make working from home joyful and stimulating. In conclusion, hiring a Fort Worth real estate agent will take all of these evolving trends into account as you navigate the North Texas real estate market. 
Best Neighborhoods in Fort Worth
Yet another way that hiring a Fort Worth real estate agent will be your best decision is that they will be able to point you towards the best neighborhood in Fort Worth that will fit your family's needs. For example, Arlington Heights is able to offer its residents the convenience of being close to downtown while also being incredibly safe and home to many fun things to do. If downtown living is more your style, Downtown Fort Worth is ranked among the best downtowns in America and is known for its cleanliness and safety, along with a remarkable list of restaurants, live music halls, and shops. Fort Worth has many appealing suburbs, including Keller, which has been named one of "America's Best Small Towns" and is known for its superior school system, award-winning athletic facilities, and small-town charm. Montserrat and La Cantera are also excellent Fort Worth neighborhoods to consider, being that they are family-friendly and close to all the conveniences. There is no doubt that a Fort Worth real estate agent with a working knowledge of these neighborhoods will be able to direct you to the one that will best fit your needs.
Perks of Living in Fort Worth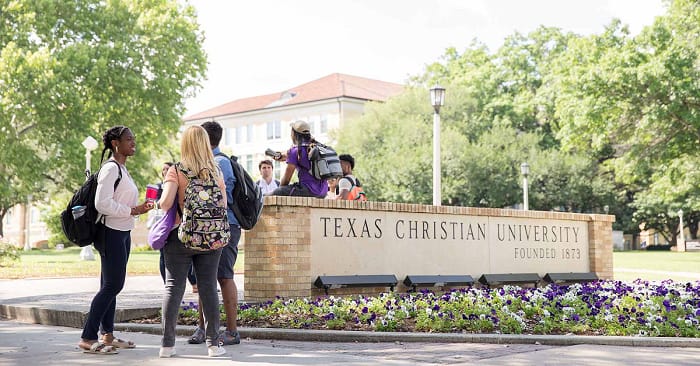 Along with the growing list of attractive qualities of the Fort Worth area, there are many perks that are unique to this part of North Texas. Although Fort Worth home prices have steadily risen in recent years, the average cost of living is still 21% lower than the national average. Part of what makes that possible is the relatively low transportation costs that are a direct result of being so close to the oil industry in Texas. In addition, another perk of the Fort Worth area is that it's one of the world's top career destinations. Ranked among the top five metropolitan areas in the nation for its concentration of Fortune 500 headquarters, there is no shortage of opportunities for you to land your dream job. With Lockheed Martin, Pier 1 Imports, Exxon Mobil, American Airlines, and AT&T all calling Fort Worth home, there is no doubt that the job market will be a contributing factor in moving here. Another important consideration for choosing this area will undoubtedly be the renowned list of schools from which to choose. With over 60 top-tier private schools at your disposal and the largest public school district in the county, Fort Worth is sure to have a PreK-12 option for you. Furthermore, if choosing to stay in the area for high education, students need not travel far for an excellent college degree. Texas Christian University, Texas Wesleyan University, and Tarrant County College are all located in Fort Worth, with nearby options like the University of North Texas, Texas A&M University, and Southern Methodist University. Although these are just a sampling of the many benefits of living in Fort Worth, a Fort Worth real estate agent will help you maximize your use of these many amenities. 
Things to Do in Fort Worth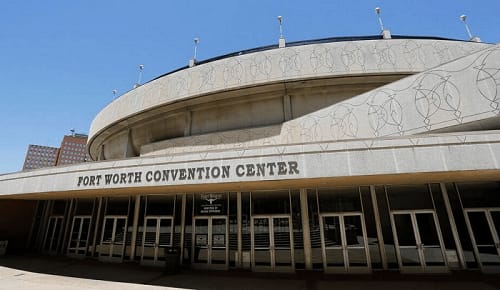 A further reason to hire a Fort Worth real estate agent is that he or she will help you take advantage of the endless things to do in Fort Worth. For example, if performing arts is your passion, then the Main Street Arts Festival will be sure to thrill you as you wander through art exhibits and enjoy live music. Fort Worth is known as the "museum capital of the Southwest" and is host to the Modern Art Museum of Fort Worth, the Log Cabin Village, and the Kimbell Art Museum. If you are looking to dance the night away in Fort Worth's booming nightlife scene, you'll be happy to know that the Fort Worth Stockyards District embodies cowboy culture and is host to a series of honky-tonks and live music halls. One of the most visited landmarks in Fort Worth is Sundance Square, which is a 35-block span of downtown that is home to trendy boutiques, fine dining, outdoor movies, and live music. Yet another hidden gem that is central to Fort Worth is Molly the Trolley, which runs for free daily between Sundance Square and the Fort Worth Convention Center. The West 7th area, which is a pedestrian-friendly 5-block span with dining, shopping, and entertainment options galore, is another local favorite for residents looking to explore the city streets. Fort Worth also boasts an impressive list of one-of-a-kind culinary destinations like Taco Heads, Pizza Snob, Lonesome Dove, and Del Frisco's. With so many things to see and do in Fort Worth, there is no doubt that your local Fort Worth real estate agent can help you tap into the extraordinary potential of living here. (Image Credit: Fort Worth Star-Telegram)

To sum it up, the list of reasons to make your next home in the Fort Worth area is never-ending. With such a wide array of neighborhoods and the area's thriving culture, there is no surprise that Americans are flocking to make this area their home. Ready to make the move to begin a new adventure in the Fort Worth area? Contact John Zimmerman with the Zimmerman Group today. Known for selling homes from Montserrat to Mira Vista, John will be your very best resource for making your transition to the Fort Worth area a success.